Aeronautical Charts
There are six phases of any flight. Aeronautical charts are prepared for each phase of flight from gate to gate. These charts are used for portrayal of terrain and obstacles around aerodromes or heliports.
Charts are prepared as result of analysis of aeronautical surveyed data. Every surveyed point travels from survey to database to analysis to chart. This data flow from surveying team (from ground) till it is depicted in charts shall be intact and there shall not be any possibility for data malfunctioning. Integrity level of each survey point is must and that defines the quality of data handling methods.
Once data is stored in the proper database, the automated system develops various charts. These data sets are as per the ICAO norms and requirements.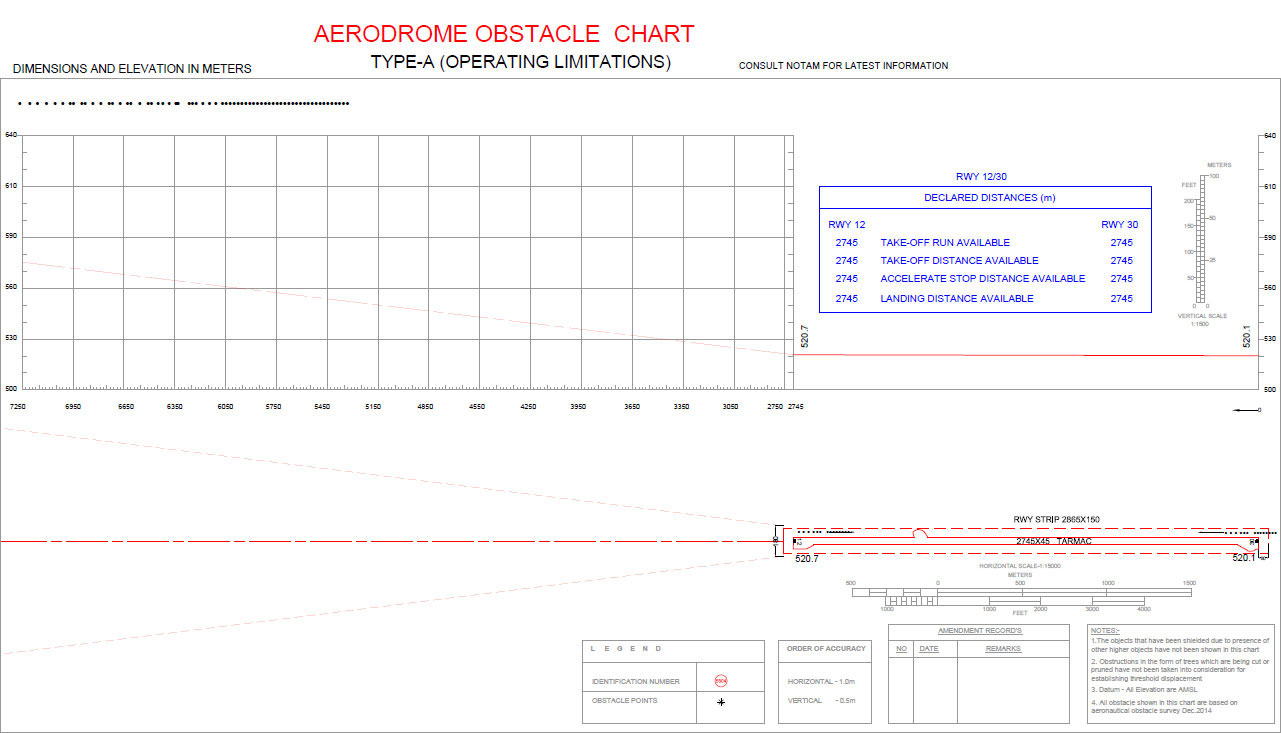 Typical charts:
• Aerodrome Obstacle Chart – ICAO Type A
• Aerodrome Obstacle Chart – ICAO Type B
• Precision Approach Terrain Chart – ICAO
• Aerodrome / Heliport Chart – ICAO
• Aerodrome Ground Movement Chart – ICAO
• Aircraft Parking/Docking Chart – ICAO
• Enroute Chart – ICAO
• Standard Instrument Departure Chart (SID) – ICAO
• Standard Arrival Chart – Instrument (STAR) – ICAO
• Instrument Approach Charts– ICAO (RNAV/LNAV)